We are having a fantastic summerseason 2022 and are receiving a lot of enthousiastic camping guest, but season is nearly ending. This week (15th till 21st of August) we are fully booked and the coming week (22st till 26th and 29th tiill 2nd of september) there are some places left. During the weekends there is no availability anymore.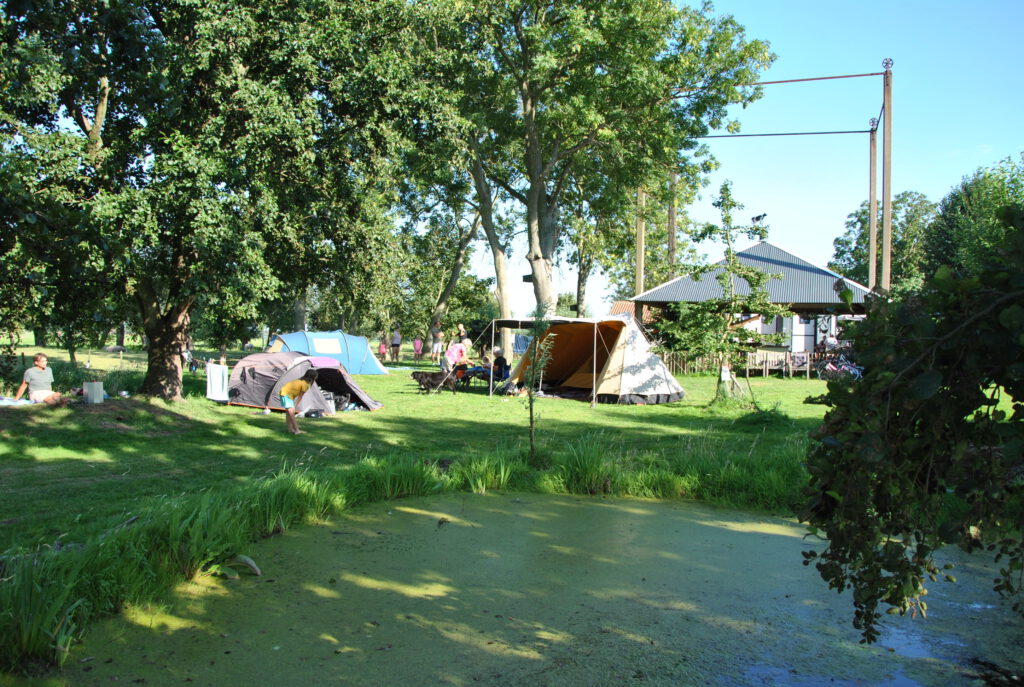 On our natural campsite we have 8 places for tents, 2 ready tents and 1 spot for a small camperbus. Due to the soft peat soil there is no space for big campervans and caravans. You can find the cosy spots around the old farmhouse under the fruittrees, on a small peninsula or next to the vegetable garden. There is also a small fireplace, a stable with fridge, oven, books and some boardgames.
There is good news for people without a tent; we have 2 ready-to-sleep tents for 4 persons with big mattress, small kitchen, picknickplace and 2 nice chairs. So now worries or sweating; you just bring your sleepingbag/pillow and ready.
We are an official natural campsite (natuurkampeerterrein) connected to the Groene Koepel; which means you need the Natural Camping Card. If needed you can buy this at our place (€15,95) and with this card you can visit 135 Natural campsite in the Netherlands (134)/Belgium (1)/France (11). You can also book your stay through Campspace.
For prices, please see our price-list.
On Saturday it is Pizzaday on Buitengoed Ta Fête. You can order you pizza in the reservation form. And we bake it in the pizza oven. If you like to join, please let us know in advance!